In our last post we looked at the Stuffitts  In this post we jump back to lifting shoes, with a look at the Powerlift 2.0.
Adidas is no stranger to the athletic shoe industry. That's why it should come as no surprise that their Performance Men's Powerlift 2.0 is a real competitor among the best of them when it comes to weightlifting shoes. The Powerlift 1.0 was a truly innovative weightlifting shoe for Adidas, and they've only gotten better with the newest release.
If you have worn Adidas before, it might be time for you to reimagine everything that you knew about the company. Here is a look at the Adidas Performance Men's Powerlift 2.0 review, and all that this particular shoe offers for athletes.
---
Look And Style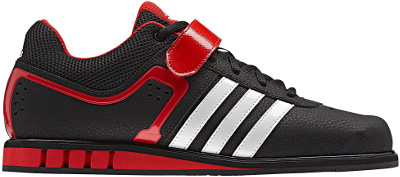 In the past, Adidas typically wasn't known for having very crazy styles. While shoes like Nike and Reebok could expand into other sports, Adidas wants to stick to their signature three-stripe design, which can make it a challenge to come up with creative designs. Well, Adidas really owes it to their design team this time, because the Adidas Performance Men's Powerlift 2.0 is a truly beautiful shoe.
What's really great about the Performance Men's Powerlift 2.0 is that Adidas brought out a ton of different colors for athletes to choose from. From bright greens and blues, to standard reds and blacks, athletes will be sure to find the perfect pair of shoes to match their style. And when you are in the gym, there is no undervaluing the importance of how you feel about your appearance and style.
Powerlift 2.0 Features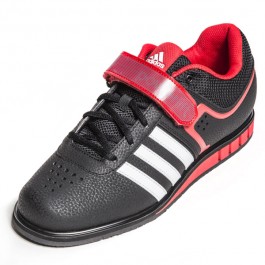 There are two real features that highlight the Adidas 2.0. The first one is the low profile throughout the entire sole of the shoe. Anyone who has lifted any sort of serious weight can attest to the fact that it's important to be low to the ground and have a stable foundation when lifting. However, there are plenty of shoes out there that are more interested in style than they are practicality.
Then when you start getting all sorts of weird-forming shoes, it can be difficult to concentrate on your lift. Luckily, the Adidas Performance Men's Powerlift 2.0 has a low profile that will prove to be ideal for getting the perfect amount of strength in your lifts.
The other prime feature of the Adidas Powerlift 2.0 is the strap that runs along the tongue. We've lifted with plenty of shoes that do a pretty decent job when it comes to keeping the tongue in place with the laces. However, there is nothing more frustrating than noticing that you have a loose knot while in the middle of a squat. With the Adidas Men's Powerlift, the strap is there to ensure that you won't be falling out of your shoes while getting your lift in.
While the low profile and strap of the shoe are both main features that Adidas highlights, it should also be said that this shoe is great for breathability. There is nothing more annoying that having stinky feet due to sweat because they are always overheating due to poor circulation. With the 2.0, you'll have plenty of airflow that will keep your feet comfortable.
Durability and Fit
I personally love the way that Adidas shoes feel. The Adidas 2.0 fit exactly like every other pair of Adidas shoes that I've owned. When it comes to this consistency, it makes it easier to purchase online, which typically means I'll save a bit of money as well. So the sizing stay typically stay true to that you see online.
Price
It's amazing when you find any sort of quality shoe for under $100. So to consider that the Adidas Performance Men's Powerlift 2.0 can be found for $90, that is a steal for what you'll get here. This shoe is well worth the investment of over $100, so it's even better that you can throw in a pair of socks with your purchase as well.
Pros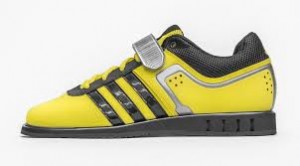 Unbelievably competitive price for a pair of shoes that rank among the best in the industry.
Adidas has revamped their style, which can be seen with the Performance Men's Powerlift 2.0. There are tons of options to choose from, which is unique to Adidas.
The breathability of this shoe makes it very comfortable.
Cons
I noticed a few times that the strap would get caught in the laces, which means that you might need to change them out every few months. Be cautious with this, and you can likely avoid anything like this from happening.
Rating  out of 5 stars
Conclusion
These are some of the best weightlifting shoes on the market. Adidas is no stranger to making quality shoes, which is why it's not a surprise that they knock it out of the park with the Adidas Performance Men's Powerlift 2.0.
Thanks for visiting www.olympicweightsetreview.com, if you liked this article please use our social buttons to give us the thumbs up.

Related Post