In our last post we looked the Inov 8 Fastlift 335 Weightlifting Shoes. In this article we jump back to a company that has impressed us with their style and product offering. Onnit is know for some of the most interesting Kettlebells, however they continue to disrupt the industry so take note.
At One of the most challenging aspects of being an athlete is keeping your supplement regimen in check. After all, we know that it's not just about what you do in the gym, but the support you provide for your body outside of the gym that is what is going to count most. It's during those hours of the day that you are in class, working, or sleeping, that you need to continually fuel your body properly.
Unfortunately, fueling your body typically comes with emptying your wallet, as it can costs several hundred dollars each month just to keep up on protein and other vital supplements. And when you factor in the point that most athletes will have to go through several different products before they find the one that's best for them, and you can see why it's easy to try and skip out on the supplement part of the game altogether.
However, that is the least advised way to go about fueling your body after training. Instead, you can rely on a complete supplement system like the ONNIT Build Muscle Power Pack to provide everything you need. Not only is this one of the most complex packs on the market, but we've always been fond of the stuff ONNIT puts out.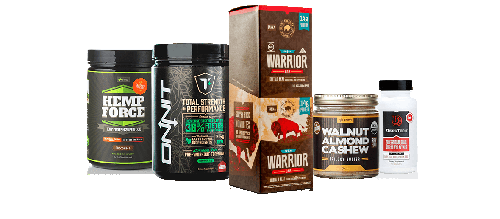 Inside of the ONNIT Power Pack, you'll get:
HempForce Protein – One of the most complex protein blends available on the market.
T+ Total Strength + Performance – All athletes will benefits from this performance booster.
Warrior Bars – Complex protein bars that are ideal for on the go.
DigesTech – Probiotic enzyme formula to help with digestion.
Walnut Almond Cashew Trilogy Butter – The perfect blend of healthy fatty acids in a tasty spread.
To help you determine whether or not the ONNIT Build Muscle Power Pack is right for you, here are some of the things we loved most about this supplement bundle.
Onnit ONNIT Build Muscle Power Pack: Features & Overview
For Any Athlete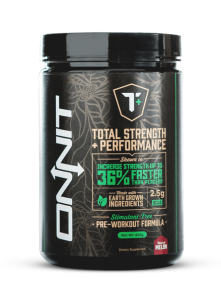 You are a weightlifter, and your friend is more into MMA  so there is no way that you both should take the same supplements, right?
In some cases, that may be true. But when you get a complex supplement system like the ONNIT Power Pack, you'll have everything you need, no matter what sort of workouts you do.
We noticed that the T+ Total Strength + Performance Enhancer helps with keeping our endurance high during an intense workout, but it also shortened our recovery time afterwards as well.
With such a complete list of options in the Power Pack blend, athletes of all types will notice benefits with their training if they start cycling through this bundle.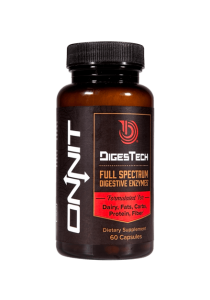 The ONNIT Build Muscle Power Pack not only helps you put on muscle and get those results you've always been after, but they also help you with a more healthy way of living.
With the DigesTech enzyme blend, you will be able to digest food more easily, which will then help with re-fueling your muscles.
And with the Walnut Almond Cashew Trilogy Butter, you'll get a complex blend of fatty acids that are necessary for healthy living.
Throughout the day, you'll be able to stay more physically strong and mentally focused while taking the ONNIT Muscle Building Pack
A Product You Can Stand
How many times have you purchased a protein product, get home and mix it with water, only realize that it tastes horrible and you can hardly choke it down? When that happens, it's easy to see why so many athletes can't stand the idea of drinking multiple different protein shakes each day. And yet, that is going to be imperative for your overall growth as an athlete.
With the ONNIT Building Pack, you won't have to worry about choking anything down. Instead, you'll notice the Hemp Force Protein is one of the smoothest blends you'll ever take. The T+ Pre-Workout Amino blend is also delicious, as it is a watermelon flavor. Overall, you are going to love the taste of the ONNIT Power Pack if your palate is anything like ours.
Ingredients You Trust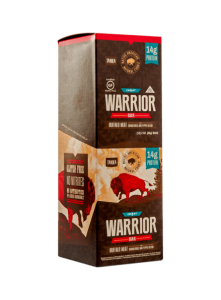 When you start taking some of these offshoot products that you aren't really sure where they come from, it's imperative that you do your research and only trust in the best. After all, putting anything else in your body opens you up to a variety of concerns the longer that you do so.
With the ONNIT Pack, you get a set of products that come from trusted sources. No fillers or bi-products like in other supplements, but instead the purest ingredients. This means you'll be taking healthier products (like hemp, Walnuts, Almonds, and Cashew), which will help you with your overall performance.
It's really hard to sift through all of the junk that's on the market nowadays. Luckily, this is one of the good products that we feel comfortable putting in our body on a regular basis.
Changing The Way You Supplement
If you've never properly supplemented before, now is the time to start. If you've tried other things, but have yet to find the perfect blend, here's the place to look. And if you want to take your gains to the next level, then be sure to try out Muscle Pack. This complex line of options will change the way you supplement, which will have changes on the way you perform in the gym.
Pros
Amazing taste.
A great price compared to buying individually.
Complex list of supplements for every type of athlete.
Cons
Results may vary. Supplements are different for everyone.
You must follow the time schedule closely for taking the supplements.
Our Rating   out of 5 Stars
Our Verdict
If you are looking for a new line of supplements to add to your diet, then you can't go wrong with the Power Pack. This blend is one of the most complex on the market, as it provides benefits for athletes of all types. And with superior ingredients that you can trust putting in your body, you know that you are refueling in the best way possible.
Where can you Find this pack:
Thanks for visiting www.olympicweightsetreview.com, if you liked this article please use our social buttons to give us the thumbs up.

Related Post