In out last post we looked at the Adidas Powerlift 2.0. Today we put ONNIT in the spot light and this company is making big moves in the supplement and training equipment arena.
We love having kettle bells in our gym at home. On shoulder day, a warm-up with kettlebells will get your blood flowing. Or if you prefer to just use your kettlebells for an entire workout, you can find plenty of routines that will help you reach your goals with a set of these bad boys.
The problem is, most bells are boring as can be. Sure, some of them may have varying colors to differentiate weights, but that is nothing compared to what we've now found with the ONNIT. These new kettlebells will have you getting more pumped up to do your workouts, knowing that you are about to go primal and let the beast that needs to get your gains.
Today, we'll be taking a further look into these Kettlebells. Whether it's your first set of bells or you are looking for a replacement for your old ones, here is why going Primal is a considerable option.

---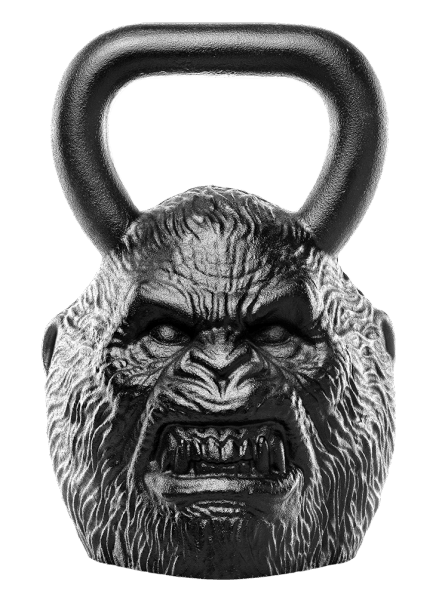 Onnit Kettlebells: Product Features & Overview
The first thing that you will notice, in fact you simply cannot miss, is the fact that the Primal Kettlebells are incredibly unique with their design. Each kettlebell is designed with the face of a primate as the base of the bell.

While you may think this is an unnecessary novelty, don't be so quick to judge. After all, how many times have you steered away from a weight bench or exercise equipment, simply because it wasn't the one that you rely on to get you pumped up? It just goes to show that the mental aspect of training is huge, which is why you need to have equipment that will get your adrenaline flowing. The ONNIT Primal Kettlebells will have you getting in touch with your inner primal instincts right before you go off for an insane workout.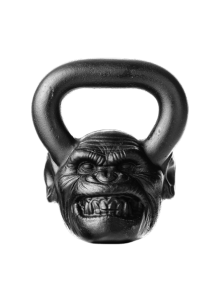 Another benefit that we love with the ONNIT Primal Kettlebells is the width and grip of each handle. Far too often, we've dealt with kettlebells that don't have a wide enough grip. We also hate those ones that have slick handles, which make it impossible to hold properly while you are doing your exercise.
But then you take a look at the ONNIT bells and you realize that grip isn't going to be an issue. That's because these kettlebells have a wide grip with a surface area that is much easier to grasp hold of. Even after you've been throwing the kettlebells up for 15-20 reps and your hands start sweating, you'll still notice that you have an adequate amount of grip to finish out your set. When you don't have to worry about stopping and adjusting your weights, you can focus more on busting out the best reps possible.
Finally, lets take a quick look at the weight options that Primal offers. This isn't some fly-by-night company that is creating a fad novelty item. Instead, the ONNIT Primal Kettlebells went all-in while creating a full line of weight options for you to select from. What's even better about these differing weights is that each one also has a unique look to it. For example:
18lb – Howler Primal Bell
36lb – Chimp Primal Bell
54lb – Orangutan Primal Bell
72lb – Gorilla Primal Bell
90lb – Bigfoot Primal Bells
Now, it's important that you don't assume that Howler bell to be less motivating than the Bigfoot model. The truth is that each of these bells will get you feeling motivated, but it just so happens there are varying weight levels that make it easy for anyone to get involved. And as we all know technique beats added weight when it comes to gains.
ONNIT has re-written the script for what kettlebells should look like. No longer are we subject to boring blue and pink bells, but instead we now have this awesome list of Kettlebells to choose from.
Pros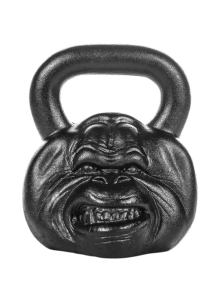 Here's a quick reminder of all the benefits we love about the ONNIT Primal Kettle Bells:
A unique look that you won't see in a lot of other gyms.
Strong and sturdy handles that make it easy for you to grip your bell.
A variety of different weight classes to choose from.
Durable quality that will last for years.
Superior quality and make
Cons
Priced a bit steep compared to your average kettlebells.
Would like to see more models / weights released in future.
Our Rating  out of 5 Stars
Who Is The ONNIT Primal Kettlebells Best For?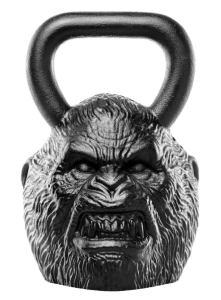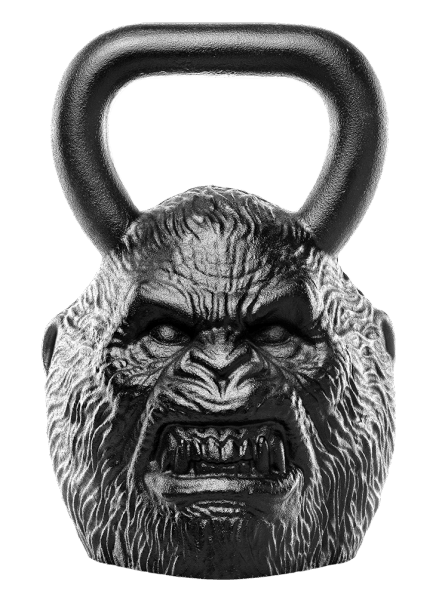 We have to say that the ONNIT Primal Kettlebells are best for hardcore athletes. Sure, we'd highly recommend investing in these kettlebells if you don't already have a set and you are thinking about getting your first pair. However, the hefty price tag of each model can be a bit steep for your average athlete who only has kettlebells in their gym for quick warm-ups or easy routines. Then again, if you aren't looking for quick and easy, then the Primal will certainly be worthy of your consideration.
Athletes who are continually pushing themselves to new levels won't want to try anything but these Primal Kettlebells. That's because they know that they'll be getting an intense workout, while getting motivated with some awesome looking weights in their hands.
Keep in mind that you won't be able to find much better on the market than these Primal Kettlebells, which makes them ideal for stud athletes who are willing to fork over the extra coin for them.
Our Verdict
We don't go around giving out perfect ratings lightly. But when you have a product that revolutionizes the sport as we know it, it's only fair that you give it the credit that it deserves. The ONNIT Primal Kettlebells lead that revolution for the way that kettlebells can and should look. These bad boys will get you motivated to throw up weight like never before. Whether you are just warming up, going through a full workout, or showing off your home gym, you'll love having the ONNIT bells within reach.
Click below to check out ONNITs full line up of bells:
Thanks for visiting www.olympicweightsetreview.com, if you liked this article please use our social buttons to give us the thumbs up.

Related Post