In our last post we looked at Athletic Greens and how it can add that much need veg burst to you training day. Today we are back with another ONNIT special the Mace.
A while back, we were at a gym and noticed that someone was tossing around what looked to be Thor's hammer. After talking to the athlete for a bit, we came to learn about this new wave of training that involves large hammers and steel maces. After a bit more research, we knew that we had to add a steel mace to our home gym in order to maximize our workouts even further.
After plenty of research, we came across a few different brands that we thought might be worth checking out. The problem is, this is sort of uncharted territory, which means we were on our own when it came to doing research.
However, the good news is that we've done our research and now we look forward to passing on the insight to you.
Through all of our training, the real highlight of this industry is the ONNIT Steel Mace. Being huge fans of other ONNIT products, we were hopeful after hearing such high praise about the Steel Mace. And after testing things out and comparing it to a variety of other options on the market, we're happy to report that the Mace is a great place to start if you've never done any sort of hammer training before.
Here is a look at the ONNIT Steel Mace and all of the features it offers.
---
Product Features & Overview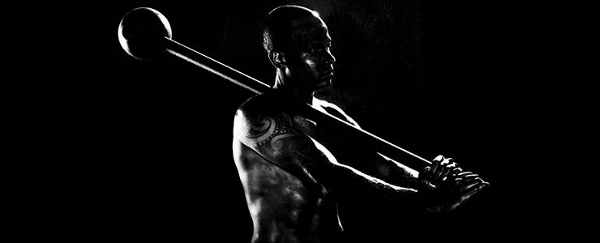 Find The Right Size
Not everyone is going to be able to go into the gym and throw around the same type of weight. That is why ONNIT has created five different weights for their steel mace. They include:
7lb
10lb
15lb
20lb
25lb
**It's also worth noting that the 7lb model is 30.5" in length, while the other weights are all at 41.5"
If you've never done any sort of hammer or mace training before, these weights may not make any sense. After all, you bench press several hundred pounds, so how hard could it be to throw around a 25lb mace?
The truth is that mace training is completely different than anything you've ever done before. So while you may eventually make your way up to 25lb, it's nice knowing that ONNIT makes multiple different options for athletes of all abilities to work their way up.
Perfect For Every Workout
Whether you are pumping out some Leverage Curls or going knee deep in some Gravediggers, you'll need to have a steel mace that accommodates for all of your exercise routines. When we tested out a few other products in this line, we noticed that some would be good for one thing, but miss the mark with other expectations. For example, without mentioning names, there was another mace that really crushed it for Sledgehammers, but we found it impossible to hold on to while doing Gravediggers.
Then we took at look at the ONNIT Steel Mace and we found something that was perfect, no matter what exercise we were doing. Whether we were swinging it over our head or curling it to our chin, the grip and overall feel of the Steel Mace was unlike anything else we saw on the market. Rep after rep, it was easy to hold on to and grip. And yet, rep after rep, you could feel the burn that was coming from a workout that involved incredibly strenuous exercises.
Not Your Average Hammer
We were quite surprised to hear the amount of people that were trying out hammer training. However, after further research, we were then also surprised to see how many people are out there using actual oversize hammers. While that may work for a bit, it's not going to be a permanent fix for your home gym. Instead, the Mace is the perfect addition. Not only does it look beautiful and offer a durable & lasting finish, but it's also meant for some serious training that will get the job done.
Pros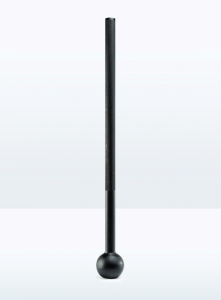 Here's a quick reminder of all the benefits we love about the ONNIT Steel Mace:
A unique piece of equipment that will completely mix up your regular workouts.
Durable grip that makes it easier to hold on to during training.
Multiple different weights to choose from; as well as two lengths.
Lasting quality that is durable.
At under $30, it's a worthy investment for you home gym.
Cons
Do you really need a steel mace? Many athletes may question this before investing in one.
It's hard to compare to other models, since the market is so small. While we love the Mace, you may need to try out a few options to find what's best for you.
Our Rating   out of 5 Stars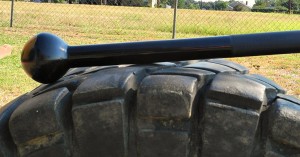 We love the potential that steel mace training has. When you are working out, it's easy to get lost in the music on your headphones as you are pushing around tons of weight. Your adrenaline will likely start pumping and your primitive nature takes over. And yet, as hardcore as you thought that was, there is something even more barbaric about steel mace training that we love.
For athletes that are looking to get in touch with their inner primitive barbarian, hammer training is a must. And if it's a market that you haven't really dipped into yet, then we highly recommend the ONNIT as a starting place. They offer a feasible investment at just under $30, and you'll notice after just one session that you are getting your money's worth while training.
Our Verdict
It's hard to compare when there isn't much else out there. But if the ONNIT Steel Mace is the standard for what this type of equipment should look like, we are happy with the mark that's been set. For a great price, you'll get a sturdy piece of equipment that will last for years. Once you realize just how much you can do with it and start implementing workouts based off your hammer training, you'll be pleased you came across the Steel Mace.
Where can you Find this Mace:
Thanks for visiting
www.olympicweightsetreview.com
, if you liked this article please use our social buttons to give us the thumbs up.
Related Post