Olympic Weightlifting newbies, and even some veterans, may be unfamiliar with a relatively new brand of weightlifting shoes. Risto has made a variety of series over the last few years and has become a favorite of many athletes. This is probably credited to the fact that Risto offers some of the most varying and customizable colors you will find in a weightlifting shoe.
This review will take a look at the Risto Weightlifting Shoes and see how they match up with other shoes.

---
The Look of the Risto Weightlifting Shoes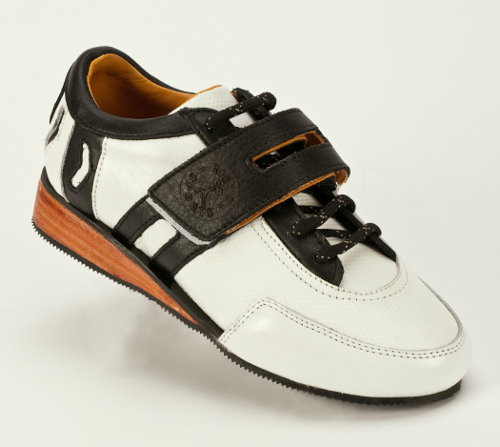 You will pay more for Risto than cheap brands, although it's probably quite comparable or a little less than
Adidas
or Nike. But with the cost you'll also find benefits. The variety of color options available from Risto is more than I have ever seen on a shoe. Even side-by-side, two Risto shoes that are different colors, look completely different. This is great because in a small (yet growing) weightlifting community, many of us have the same shoes.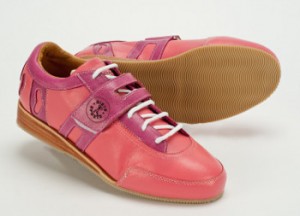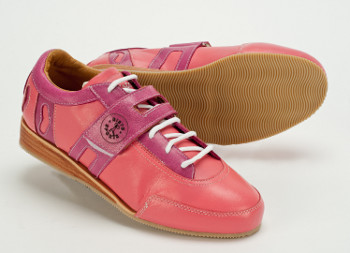 We often differentiate ourselves by throwing up more weight than our competition, but these shoes can give you a different look and separate you from the rest of the herd. Risto even come in a sweet Pink colored shoe. As someone who has lost a family member to
breast cancer
, I enjoy pink apparel, as it reminds me of those closest in my life.
The only downside to the variety of colors offered by Risto, is the fact that the options to purchase the colors are limited. They only offer them at certain times and can be disappointing if you are in a pinch for a new pair of shoes. However, if you keep your eye out and can wait to buy until you find exactly what you want, you'll find some really great looking stuff with Risto.
Risto Performance and Design
Another benefit of the Risto is that their products are handmade. Which is a testament to the quality of the shoe. At first, I wasn't quite sure how real this statement was, but after finding a video online, they show you the entire process that goes into making their shoe. This is quite nice and shows the extra effort and care that goes into making a quality shoe.
That said, the shoes are also a great fit. Which is a surprise, since most weight lifting shoes size tend to be off. The pair I have tried seemed to run just right as the size they claimed to be. While there is no standardized size for athletic shoes, I can usually get a good idea of how a shoe should fit by comparing it to dress shoes. I am happy to report that the Risto shoes fit pretty darn close to my dress shoes. This comfort continues on in the weight room and I am happy with the support and stability that they provide.
What I like about Risto is that it is not a mega company without a cause. The shoes are made in Ecuador of all local materials, they feature full leather interior with a super flexible forefoot for jerks. It has a nice natural rubber out sole with a Solid wood heel. Here is a video of the shoe being made from start to finish:
Final Assessment
Our Rating:

 out of 5 stars.
Pros:
Custom colors are unheard of in the Olympic Weightlifting world. This is an awesome, much-appreciated feature.
Superior craftsmanship, Hand made and extremely comfortable
Runs the size that they claim they are.
Proportional heel height
Socially responsible production
Cons:
More expensive than other, lesser known brands, presumably because they are hand made and offer custom colors.
Although their gimmick is custom colors, sometimes they are hard to find. This can be frustrating when in a pinch for new shoes.
Overall:
A few years ago, no one new what Risto Shoes were. But now, they are quickly become a favorite of many weightlifting athletes. At more and more competitions, you see wildly colored shoes you have never seen before. These gain the attentions of others and people quickly find out they are made by Risto. As their marketing continues to garner attention for them, if they can keep up the quality shoe that they produce, they could quickly find themselves among the most popular shoe brands in the sport.
In our next article we look at the USA Sports 400LB Olympic Weight Set. Thanks for visiting www.olympicweightsetreview.com, if you liked this article please use our social buttons to give us the thumbs up.

Related Post