In our last post we reviewed at a unique Crossover Symmetry H.I.I.T System. Today we review an interesting accessory for your lifting shoes, the Stuffitts.
I wish I could keep track of the amount of shoes I've been through in my lifetime, but there have simply been too many to even consider making a list. With as active as most people are, it makes sense if they go through shoes multiple times a year. However, this is a massive investment, and it's always a pain trying to wear a new set of shoes in when you finally had your old pair feeling perfect.
One of the biggest reasons that people typically get rid of shoes is because they start to stink or the sweat that accumulates will eventually lead to them deteriorating over time. Luckily, Stuffitts have come along and they will save your shoes from finding their way to the trash bin after a few months of usage.
What exactly are Stuffitts? They are a revolutionary new product that will help keep your shoes dry. Not only will this avoid the horrendous odor that will build up over time, but it also keeps your shoes dry and ready to be used for your next workout.
If it seems to good to be true, here's a look at how Stuffitts work and what makes them so ideal for sweaty shoes.
---
Features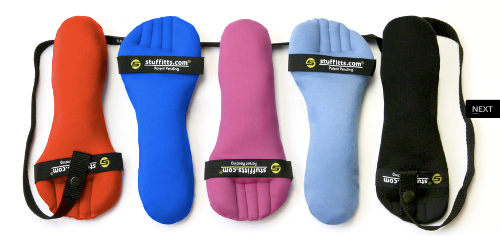 Stuffitts are a antibacterial insert that you can put in your shoes, helmet, gloves, or even an exercise bag in order to keep everything dry and smell-free. What may be the best part about this is the fact that the Stuffitts themselves don't start to get smelly, which is a big concern with a lot of other similar products out there on the market. Instead, you can remove the Stuffitts once you are ready to get active, and they will be as equally as dry and odorless as whatever equipment that you are suiting up with.
Design And Style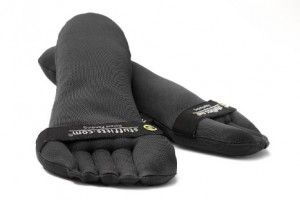 With the Stuffits for shoes, these are great because they are strudy and they will help to keep the form of your shoe in place. There are individual outlets for each toe of the foot, which means that you'll be able to keep that comfortable form that it takes so long to work into the shoes.
For the Stuffitts for gloves, they are attached to one another, which means that you won't be fumbling around trying to find a loose piece inside of your gym bag. Speaking of gym bag, the Stuffitts that is ideal for your bag will help to keep your clothes dry and avoid things from smelling. This is really helpful if you are someone who likes to hit the gym on your lunch break, and then you throw all of your equipment inside your gym bag while you head back to work.
To top it all off, Stuffitts come in a variety of different colors, so both women and men will be happy with the options available.
Price
There are other products like Stuffitts on the market, but none of which seem to be as effective. These range anywhere from $15 to $30, depending on the model that you need. Other odor balls typically go for about $5, but they certainly don't work as much as they claim to. In addition, if a pair of Stuffitts can save my favorite pair of sneakers that cost more than $100, it's certainly worth making an investment for fraction of that cost.
Pros
Stuffitts work better than any other micro bacterial absorbent pads out there. They do what they're intended for, and they will keep your gym bag, shoes, and anything else in great shape.
No more smelly or wet shoes when you go to get a workout in, but instead just an equally dry pair of Stuffitts that you can easily hang up and store away.
It's nice to see the variety of color options available, which helps to market to athletes of different genders.
Cons
We've noticed that Stuffitts sometimes seem to get a bit of buildup with the exterior of color. This is typically water stains, which is hard to avoid. It's a minor issue, but something to consider.
Rating  out of 5 stars
Overall
If you truly hate having wet and smelly shoes, there are few better options on the market outside of Stuffitts. It's a new product that you have to put your hopes in, but it's certainly worth trying out.
Thanks for visiting www.olympicweightsetreview.com, if you liked this article please use our social buttons to give us the thumbs up.

Related Post